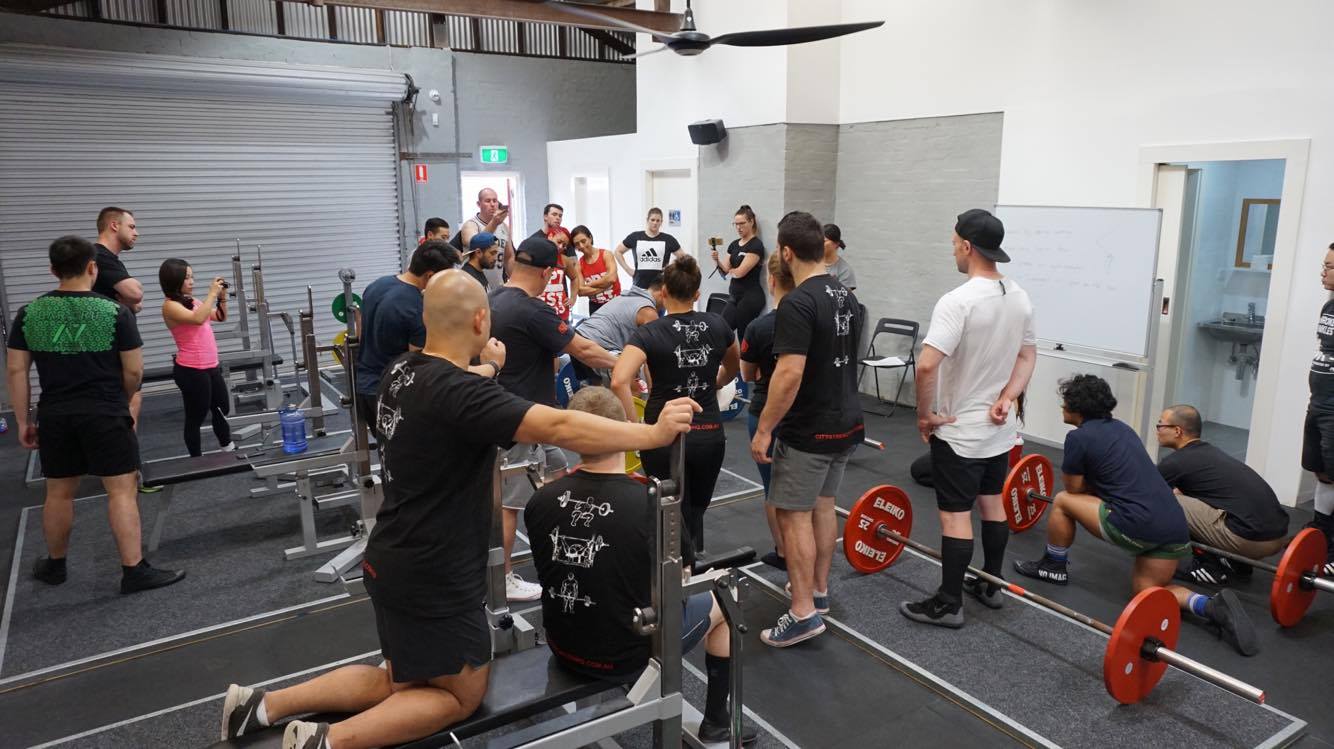 About City Strength HQ Powerlifting and Strength Gym
City Strength was originally the name for a Powerlifting gym when we first decided to become distributors for SBD Apparel.
In 2016 we were finally ready to take the plunge to open a facility that represents our passion for the sport of Powerlifting and can house a retail location for the brand City Strength at the same time.
City Strength HQ in Marrickville is a Powerlifting and strength training gym. Decked out with the best equipment on the market paired with proven training methods and programming it's a place for all from beginner to the elite. We pride ourselves in having created an inclusive and welcoming environment for everyone who enjoys the sport of powerlifting on a competitive level or who simply wants to become a stronger version of themselves through strength training.
If you like training with people who are passionate and kind, hardworking and supportive of one another this is the place for you to train.
Have a look inside! Check out the gallery
Who we are
John Tran - Owner & Head Coach
ASC accredited Powerlifting Coach

Personal Trainer since 2009 (Cert III & IV in Fitness)

Founder of City Strength Pty. Ltd.

World Powerlifting Level 2 Referee
Greta Schumacher - Owner & Manager
Master of International Business

Bachelor of Sports & Event-management

Diploma of Sports and Recreational Management

World Powerlifting Level 2 Referee
Constance Pandousis - Coach
Cert III & IV in Fitness

Powerlifter